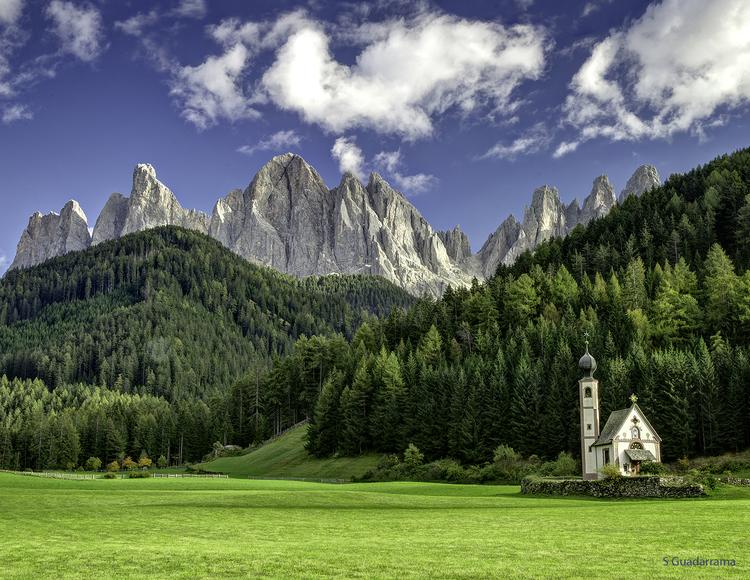 In my photography class for teachers, I have a unit on HDR photography.  If you are not familiar with HDR, this is the process where you take several pictures of the same scene at different exposures so you can capture every element at its proper setting.  Your brain converts all of what your eye sees, but a camera can only capture one level of exposure settings at a time.
Enter the computer.  Now that you have several images at different exposure settings, you can use software to merge them together like your brain does, although it is pretty easy to overdo it, IMHO.  I see this exemplified in my doctor's office walls and at art shows where photography is sold.  It's still new enough to consumers that they buy it up, but again that's just my opinion.
Regardless, it's awesome and you can be the creator of your own work any way you want.  Both Photoshop and Lightroom have HDR capabilities, but I found them limited.  Luminance HDR is a decent open-source option (I teach that to in my class) to use with your students.  My favorite though, hands down is Photomatix Pro,  but it costs $99, sort of.  If you are a "photography teacher or a related subject", you can get a license for FREE.  Follow this link to the good stuff.  You won't be disappointed.
BTW, you can teach with Photomatix Pro with your students (lab) in trial mode.  The trial never expires and is full-featured, but adds a 'Photomatix' watermark to the final image.  If your district decides to fund it for school and/or a student use, they offer a hefty discount.  If your district won't spring for a copy or two, you'll at least have your copy :-).
[mc4wp_form id="316″]