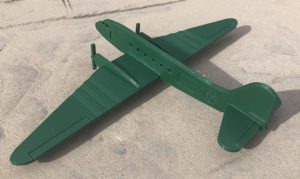 The Douglas DC-3 (the military version was the C-47) first flew in the 1930s, made commercial passenger flight affordable, flew in many wars, and still flies today.
Coming soon will be the screencasts for completing this project and they will be published on my YouTube channel.  Like many of my projects, this one is:
Completely free without ads.
Can be completed by any user regardless of experience level.
Can be completed on any computer with a mouse, including Chromebooks.
"Kid-safe"
I'll post the link for the screencasts here once they are released.  If you want to be notified, do the usual YouTube subscribe thing and click on the bell 🙂
Here is the link for the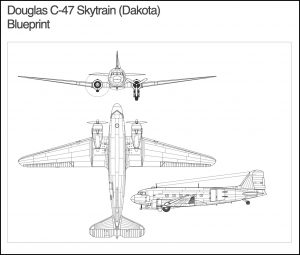 DC-3 Blueprint we will use when modeling.