TECH-916-  Three 900-Level Semester Units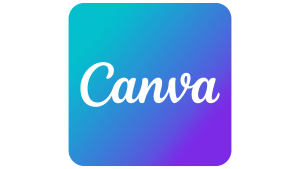 Canva for Education is the world's largest free, online design platform that enables teachers and students to easily create beautiful and engaging designs. Bring your ideas to life with over 60,000 ready-to-use educational templates including worksheets, lesson plans, presentations, posters, newsletters, class schedules, book reports, infographics, and more.
K-12 teachers and students qualify for a free Canva 'Pro' account without limitations and since it only requires an Internet connection, it can operate on any device, including Chromebooks, iPads and even smartphones. Canva also seamlessly integrates with popular learning management systems such as Canvas, Schoology, and Google Classroom. Seamlessly collaborate with your team in the same document at the same time. Create talking presentations and pre-record your presentation to share multiple times. Share or export projects as a link, website, PowerPoint, PDF, MP4, and more. Join the thousands of classroom teachers already using Canva to instruct with visually interactive and fun content, both in the classroom and online.
                       Save Up To $45!
Use this code to save $15 per course: Eric45